Big Cabinet family enjoys fun, games at Bogor Palace - The Jakarta Post - Jakarta Post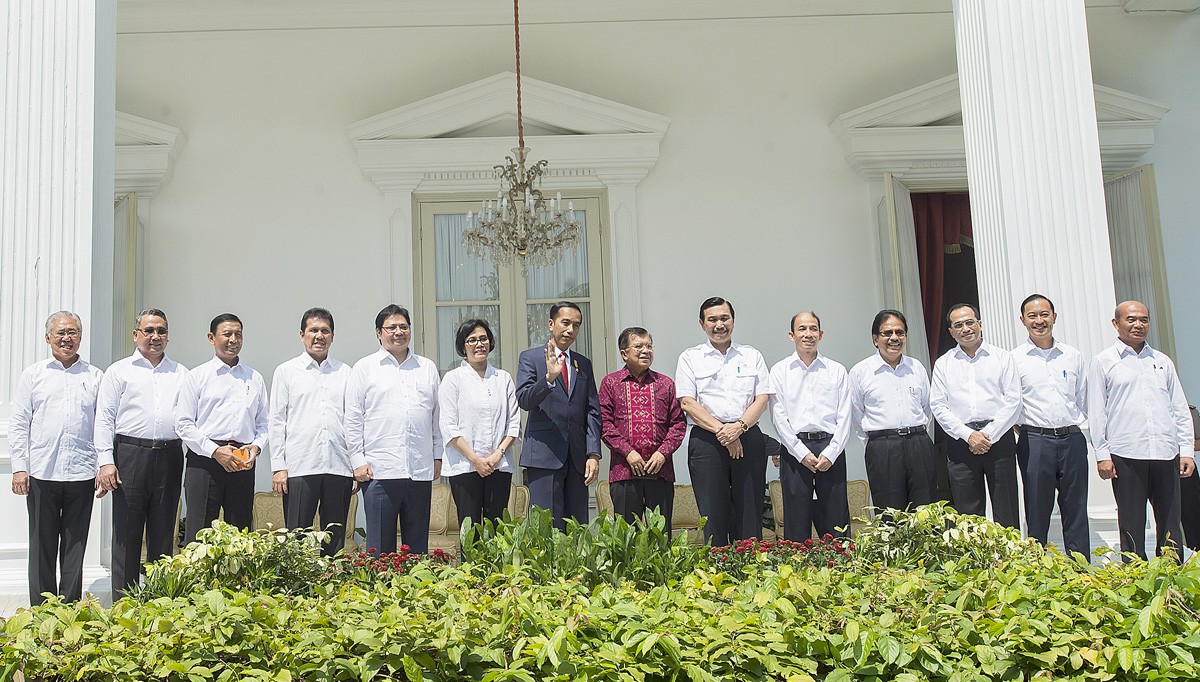 The big family of President Joko "Jokowi" Widodo's Cabinet gathered at Bogor Palace, West Java, on Sunday to enjoy a range of fun activities including kerupuk (cracker) eating races and soccer to "strengthen their solidarity" after going through various challenges while serving the country for almost five years.
"We invited everyone [in the Cabinet] over who has worked hand-in-hand for the good of the government and the nation," the President said as reported by Antara. Vice President Jusuf Kalla and his wife Mufidah Jusuf Kalla also attended the event.
Jokowi expressed hope the ministries could improve their synergy afterward, although he did not confirm whether he would maintain the formation of his current cabinet in his next term.
Speculation has been rife that the President plans to remove several names from his Cabinet for failing to perform to expectations. (vny)
2019-08-04 11:33:00Z
https://www.thejakartapost.com/news/2019/08/04/big-cabinet-family-enjoys-fun-games-at-bogor-palace.html