Bogor regent wants abandoned buses to be used for school transportation - The Jakarta Post - Jakarta Post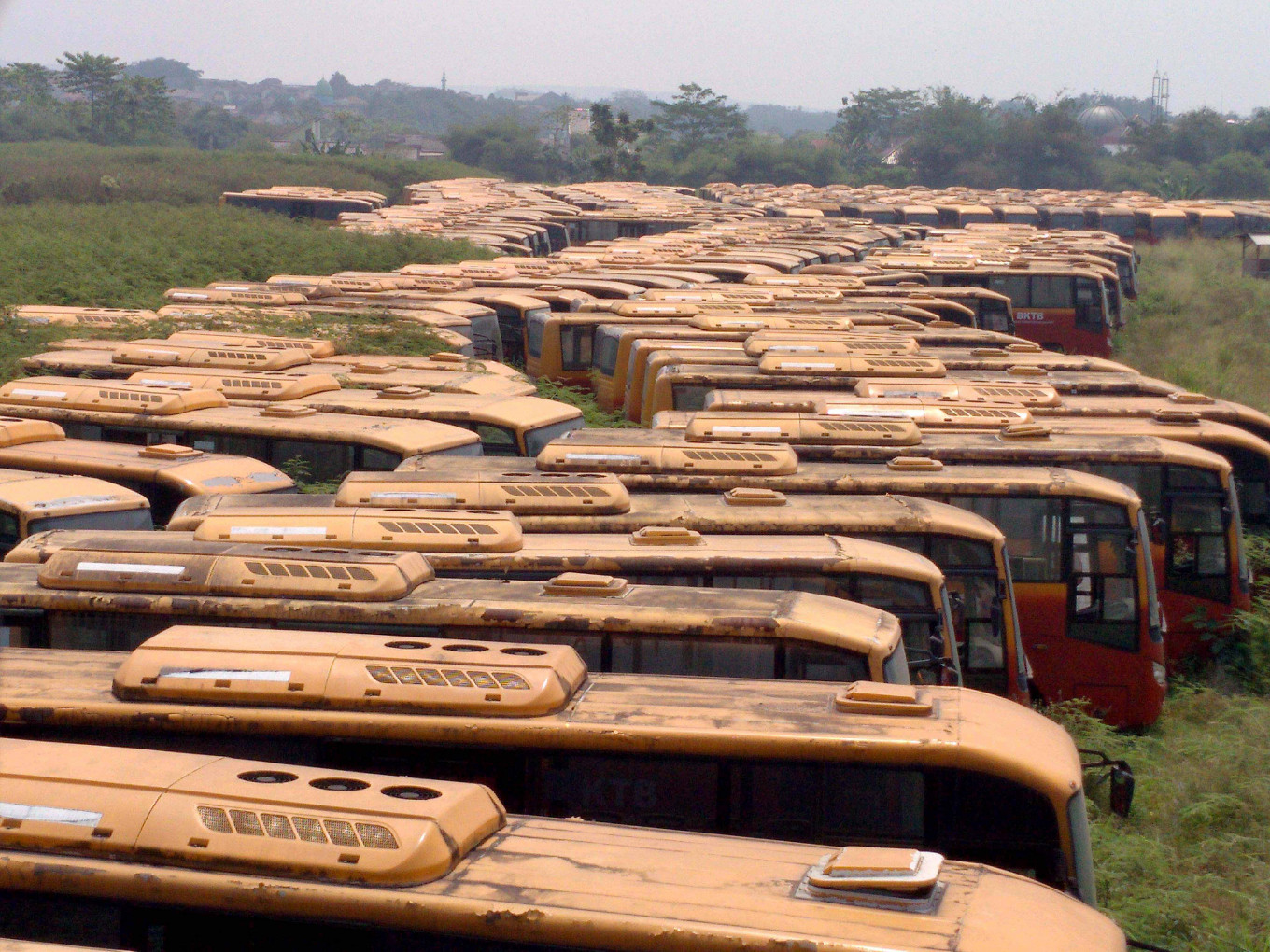 Bogor Regent Ade Yasin has proposed for the hundreds of Transjakarta buses idling around in an empty field in Dramaga district, West Java, to be utilized as school buses.
"The buses don't possess permits to operate as public transportation anyway, so why don't we designate them as school buses," said Ade.
According to him, some of the 300 abandoned buses are still functional. Ade insisted the functional buses be used for the benefit of the public.
"Since these buses are located not too far from the street, I think it's not wise to keep them there for too long," said Ade as quoted by tempo.co on Monday.
Ade said he will send an objection letter to the owner of the buses. Despite being kept on private property, he thinks there needs to be coordination between the Bogor administration and the owner.
Meanwhile, state-owned bus operator Transjakarta said the hundreds of buses idling around in Bogor and Ciputat, South Tangerang, were not owned by the company.
"We need to clarify that the abandoned buses at both locations are not ours," said Transjakarta public relations head Wibowo.
Wibowo reaffirmed the company's service and development director Achmad Izzul Waro's earlier statement, which claimed that the abandoned buses were the result of the Jakarta administration's 2013 procurement, which was eventually canceled before the buses got a chance to operate on the streets. (bry)
2019-08-07 04:09:00Z
https://www.thejakartapost.com/news/2019/08/07/bogor-regent-wants-abandoned-buses-to-be-used-for-school-transportation.html