'I'm not Avatar': Bogor regent reacts to Anies' demand to curb water flows into Jakarta - The Jakarta Post - Jakarta Post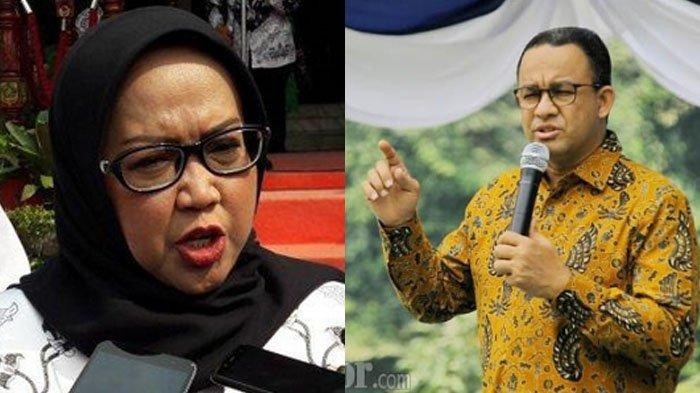 Bogor Regent Ade Yasin gave a "cartoonish" response to Jakarta Governor Anies Baswedan's argument that recent flooding in Jakarta was mainly caused by excessive water flows from Bogor regency and other adjacent areas.
"What does he mean by that? I'm not an Avatar who could bend water," said Ade on Saturday, referring to popular cartoon series Avatar: The Last Airbender, as quoted by tempo.co.
Avatar, produced by American television network Nickelodeon, centers on the titular character who can control natural elements such as water, earth, fire and air.
She said her administration had toiled to clear reservoirs to increase their water capacity and was running river normalization programs.
Ade said both regional and provincial administrations and the central government should work together to mitigate floods.
"We should work hand in hand, from the local and provincial [levels] to the central government, to mitigate this disaster, not blame [each other]," she said.
Previously, Anies said flood prevention must start upstream by building dams and basins to control the water flow.
"Water management in the upstream region [is needed] by building dams, ponds and water retention basins to control the volume of water that flows downstream, but it's all under the authority of the central government," he said on Thursday, as quoted by tribunnews.com.
West Java Governor Ridwan Kamil also responded to Anies' statement, saying that rivers had been flowing from Bogor to Jakarta for ages and thus the blame should not be put on the rivers.
"We couldn't say that water flow from Bogor wouldn't go through Jakarta because it's been like that since the beginning," he said.
"The problem is how we manage [the water]. Isn't it extreme to construct a huge dam in Bogor?" he added.
He also said that Indonesia is not the only country that suffered from extreme weather and natural disasters.
"The weather is extreme. According to Google, even developed countries were hit by floods, even though they have greater knowledge and resources," he said.
The West Java administration declared an emergency status on Friday after floods and landslides hit several areas in the province since New Year's Eve, killing more than 30 people and displacing more than 170,000.
Bogor regency recorded the most casualties in the province with 16 people, while another nine died in Bekasi municipality.
The National Disaster Mitigation Agency reported that the death toll from floods and landslides in West Java, Jakarta and Banten climbed to 60 as of Sunday. (mpr)
2020-01-06 05:31:00Z
https://www.thejakartapost.com/news/2020/01/06/im-not-avatarbogor-regent-reacts-to-anies-demand-to-curb-water-flows-into-jakarta.html