Landslide in Bogor claims one life - ANTARA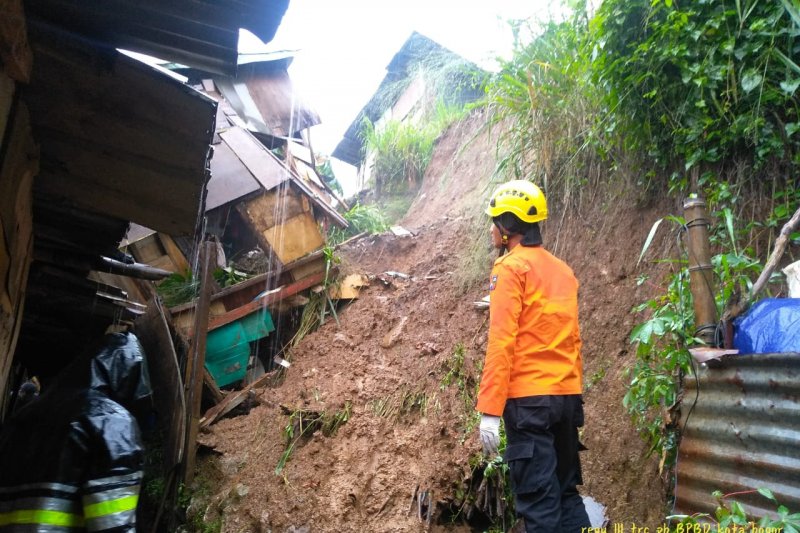 The sliding cliff was around 15 meters wide and 10 ,meters high and comprised red clay
Bogor, W Java (ANTARA) - A landslide, triggered by torrential rains, killed a 30-year-old woman in Kedung Badak, Bogor City, West Java, on Wednesday morning.
"The victim died due to landslide and her body has been taken to the Islamic Hospital in Kedung Badak, Bogor City," Head of the Bogor City Disaster Mitigation Office Rr Juaniarti Estiningsih remarked.
The landslide also affected two houses located under a cliff in Kedung Badak at around 7 a.m. local time on Wednesday following torrential rains that began on Tuesday afternoon.
One of the houses belonged to Kusmiyati, who was found buried under the rubble of the landslide.
"The sliding cliff was around 15 meters wide and 10 meters high and comprised red clay," she added.
Related news: Emergency alert status announced in Riau following flash floods
Related news: Landslide in Langkat, North Sumatra, hinders villagers' mobility
Related news: Batam's landslide damages at least 10 houses
2020-01-01 09:12:09Z
https://en.antaranews.com/news/138960/landslide-in-bogor-claims-one-life