After months-long trial, schizophrenic Bogor woman absolved of blasphemy charge - The Jakarta Post - Jakarta Post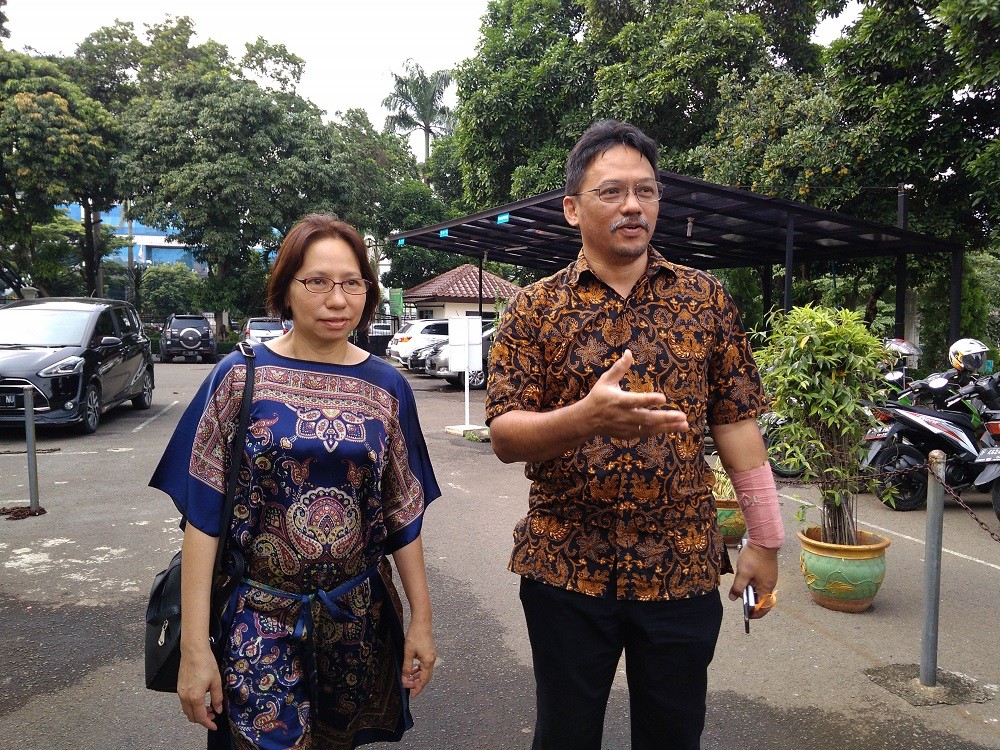 Suzethe Margareth, a schizophrenic woman who was charged with blasphemy last year, walked free on Wednesday after a panel of the judges at the Cibinong District Court in Bogor, West Java, absolved her of all charges because of her mental health.
"Thank you to everyone, [to] journalists, NGOs and the panel of the judges that made a just decision because the fact is that [Suzethe] is ill," Suzethe's lawyer, Alfonsus Atu Kota, told reporters on Wednesday after the hearing.
Read also: Prosecutors demand 8 months for schizophrenic woman accused of blasphemy
Alfonsus said that ever since the case first commenced last September, everyone involved, including the prosecutors and investigators, were aware of Suzethe's mental health conditions.
"From her gestures, the way she speaks, we all can see that she is suffering," he said. "But the case was pursued because there was pressure from certain groups of people."
The case started after a video of Suzethe entering Al-Munawaroh Mosque in Sentul, Bogor regency, went viral last year.
Believing that her husband was marrying another woman inside the mosque, she stormed inside with her pet dog and wearing her shoes ─ shocking members of the mosque congregation and sparking anger among some Muslims, who regard dogs as impure and do not allow footwear inside mosques.
Read also: Bogor blasphemy trial: 'Mentally ill' defendant did not know about dog ban in mosque
Prosecutors indicted Suzethe under Article 156a of the Criminal Code on blasphemy and demanded that she be sentenced to eight months in jail.
Alfonsus said that, as of Wednesday afternoon, the prosecutors had yet to appeal the court's verdict, which gave Suzethe's family time to focus on her health.
With monthly check-ups, Suzethe is still undergoing outpatient treatment at Marzoeki Mahdi Hospital and she takes medicine to help manage her schizophrenia. (hol)
2020-02-05 09:07:00Z
https://www.thejakartapost.com/news/2020/02/05/after-months-long-trial-schizophrenic-bogor-woman-absolved-of-blasphemy-charge.html