Business players, local figures urge revision of smoke-free zone bylaw in Bogor - The Jakarta Post - Jakarta Post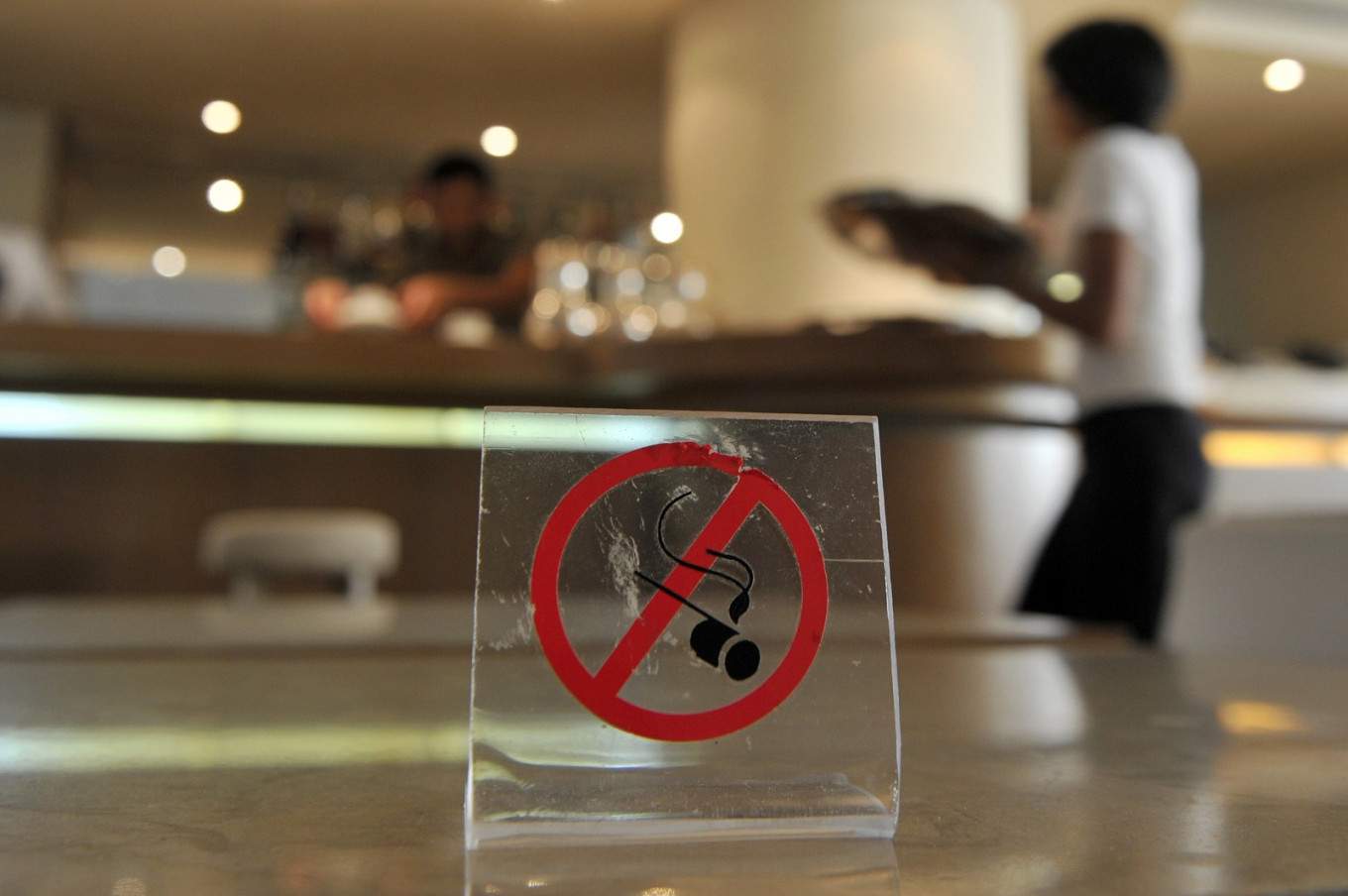 Business owners and locals have demanded that the Bogor administration remove specific articles in the smoke-free zone bylaw as they are considered to be hurting local businesses.
A number of traders and small and medium enterprise (SMEs) owners filed a judicial review with the Supreme Court over the bylaw on Dec. 5, 2019.
Nina Hanafi, a staple food shop owner who also sells cigarettes, deplored an article in the bylaw that prohibits shop owners from displaying pictures of cigarettes. 
"We want them to assess the impact of that regulation on people who don't smoke. This has harmed us," she said during a discussion on the  bylaw in Bogor on Thursday.
She went on to say that she had removed a banner outside her shop despite it did not explicitly showing a particular cigarette brand, only a similar logo color. The banner also served as her shop's sign.
Nina said her shop was not the only business that had been affected by the regulation.
"This worries traders because displaying the name of our shop is very important," she said.
Moreover, Nina claimed business owners were not given information about the bylaw. 
"A revision of the bylaw should improve the situation," she said.
Speaking on the same occasion, Rommy Prasetya, a local, demanded that the Bogor Council be stricter in overseeing the city administration.
"The Bogor Council should oversee regulations made by the city administration. If it is not effective, then what it is for? I don't know how the council studied the bylaw during its deliberation, especially considering the social and economic impacts," he said.
He also questioned whether the council had carried out a survey to determine how many civil servants and councillors were active smokers, given that there was no special room dedicated for smoking in the new council building.
"Public spaces lack areas designated for smoking," he said. 
Responding to the issue, Bogor councillor Muaz HD of the Prosperous Justice Party (PKS), who has expressed a similar sentiment, attempted to raise the topic among councillors.
"I have suggested that the bylaw be revoked in a formal meeting," he said.
Muaz explained that the 2009 bylaw was not intended to prevent people from smoking but rather to designate more smoke-free areas, such as in public minivans, office buildings and schools.
However, he deplored the city administration for failing to designate more smoking areas. 
"This has caused people to think that the [bylaw] is antismoking," he said.
Muaz said the Bogor administration had received Rp 43 billion (US$3.14 million) in tax revenue from cigarettes in 2019, deeming that amount to be sufficient to provide designated zones for smokers. (sau)
2020-02-10 07:46:00Z
https://www.thejakartapost.com/news/2020/02/10/business-players-local-figures-urge-revision-of-smoke-free-zone-bylaw-in-bogor.html