West Java offers mine access road project to mining companies, investors - The Jakarta Post - Jakarta Post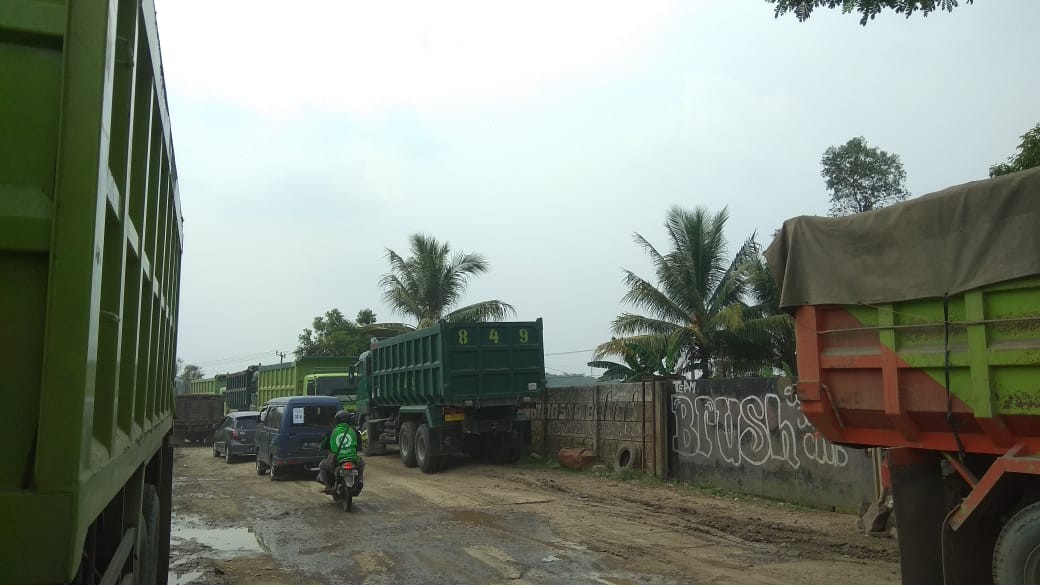 The West Java administration is offering a project to construct 24.8 kilometers of road connecting several mining sites across the province to mining companies and investors, as the administration has finished designing the project.
West Java economic and development assistant Eddy Iskandar Muda Nasution said the administration would prioritize offering the project to mining companies first.
"If they are not interested, we will find investors [to fund and complete the project]," Eddy said on Thursday.
He added that the project, worth Rp 524.9 billion (US$38 million), would connect several mining sites in Bogor regency with a toll road in Karawaci, Banten. The road would prevent mining vehicles from using public roads.
"The road will be connected to a toll gate in Balaraja, around 2 km from [our borders with Banten]," said Asep Supriatna, the secretary of West Java Bina Marga road and spatial planning agency.
Read also: New Bogor leaders urged to solve Parung Panjang road problems
The 24.8 km road will start in Rumpin, Bogor regency, and head toward Parung Panjang in the same regency, before eventually entering Banten.
Around 44 hectares of land will be needed for the construction, according to the West Java Bina Marga road and spatial planning agency. The project was designed to go through as little residential area as possible to ease the process for land acquisition.
Asep added that the administration could also propose that the project be included on the national strategic projects list.
The provincial administration initiated the mining road project late last year, following protests from locals on social media about the number of trucks using the public road in Parung Panjang. The hashtag #SaveParungPanjang trended at the time.
Bogor regent Ade Yasin said at least 3,000 mining trucks used the road in the regency to get to a highway in Banten, damaging 9.1 km of the 25 km road in Parung Panjang.
In response, the Bogor regency administration limited the operations of mining trucks in the area. Mining trucks were only allowed to pass through the road in the regency from 8 p.m. to 4 a.m. The Tangerang regency administration followed suit by only allowing mining trucks to pass between 10 p.m. to 5 a.m.
According to data from the West Java Energy and Mineral Resources Agency, there are 55 mining sites within the vicinity of the road development plant. The agency added that 51 sites had permits to mine andesite, while the rest had permits for mining clay, galena sand and tidal sand.
Andesite mining is the most productive form of mining in the area, with 27.7 million tons of the commodity mined last year, followed by galena with 59,000 tons. (eyc)
2020-02-07 09:51:00Z
https://www.thejakartapost.com/news/2020/02/07/west-java-offers-mine-access-road-project-to-mining-companies-investors.html