Bogor Mayor Bima Arya recovers from COVID-19 - ANTARA English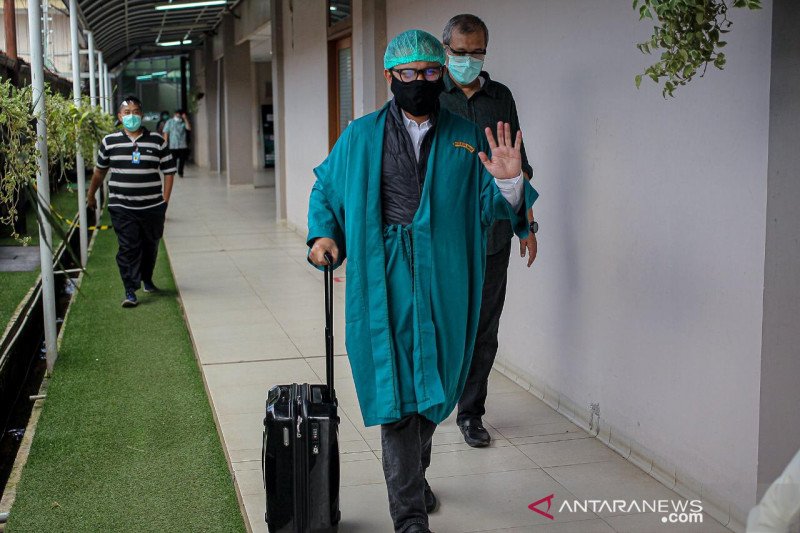 Alhamdulillah (praise be to God), it is a great news. The mayor is expected to return to work in the next few days amid the city's Large-Scale Social Distancing (PSBB) measure
Bogor (ANTARA) - Mayor of Bogor Bima Arya has made recovery from the COVID-19 disease after testing negative for coronavirus on Saturday.
"It was confirmed that the mayor had overcome the disease after his third test result came out negative today. He was tested last on Thursday, April 16," Vice Mayor of Bogor, Dedie A. Rachim, informed ANTARA through a message.
This is the forth case of a patient having recovered from the coronavirus infection in Bogor City after three other cases of recovery on Friday, April 17, Rachim pointed out.
"Alhamdulillah (praise be to God), it is great news. The mayor is expected to return to work in the next few days amid the city's Large-Scale Social Distancing (PSBB) measure," he noted.
Arya was confirmed positive for the virus on March 19 and was immediately hospitalized following his official visit to Turkey, Azerbaijan, on March 9-16.
Doctors have been tending to Arya for the past 22 days until the last week on April 11 and have given him discharge from hospital since he did not exhibit any clinical symptoms.
However, to take the recovery process a step further, Arya needs to self-quarantine for at least 14 days.
"As the medical team advises, Mr Arya is allowed to be discharged in order to advance his recovery process. The result could be better since he would find it more relaxing at home," Ilham Chaidir, director of the hospital, explained.
Related news: Bogor mayor admitted to hospital after testing positive for COVID-19
Related news: DKI Jakarta's social aid packages incorporate six essential items
Related news: Indonesian Foreign Minister voices support for WHO
2020-04-18 06:42:34Z
https://en.antaranews.com/news/146224/bogor-mayor-bima-arya-recovers-from-covid-19