Bogor regent to report Rhoma Irama over alleged PSBB violation after local performance - The Jakarta Post - Jakarta Post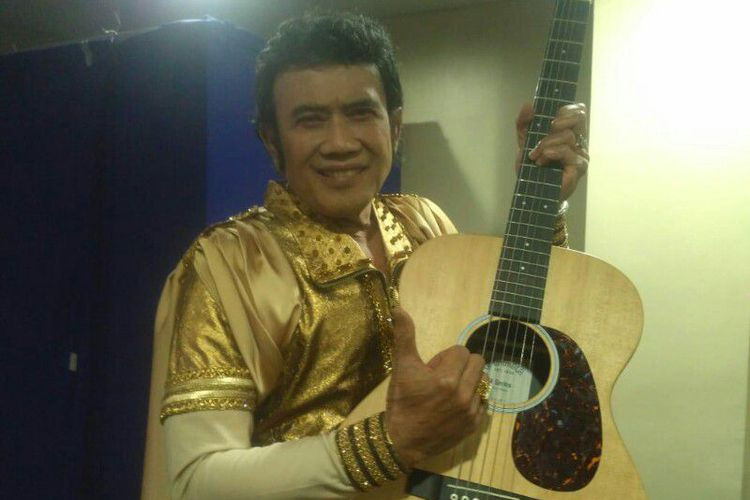 Bogor Regent Ade Yasin has threatened to file charges against Indonesian dangdut superstar Rhoma Irama for allegedly performing at an event in Cibunan Village, Bogor, West Java, on Sunday, despite large-scale social restrictions (PSBB) imposed in the regency.
"The [Bogor COVID-19] task force will follow up on [the incident] by questioning [the people involved]. If they did violate PSBB measures, they would be legally processed based on current regulations," Ade said as reported by tribunnews.com on Monday.
She pointed out that both Rhoma and the event's organizer had violated Gubernatorial Regulation No. 35/2020 on the PSBB.
Bogor Police chief Sr. Com. Adj. Roland Ronaldy said he would investigate the matter immediately.
Ade claimed Rhoma's performance at a local khitanan (circumcision celebration) was no different from a concert.
"Singing on a stage with several other artists would obviously attract crowds. He sang more than one song with other [famous] singers, like Rita Sugiarto; it was like a concert," she said.
She claimed that Rhoma had assured the Bogor administrations he would cancel his performance, then expressed her disappointment that he and the event's organizer had broken their promise.
"We are angry and disappointed. Why did they break their own promise? We did not deploy officials to the event because we believed them."
However, upon hearing news of the performance, officials from the Bogor COVID-19 task force went to the ceremony and stopped its live performance at 11 p.m.
Meanwhile, Rhoma claimed he was at the khitanan as a guest and not as a performer, but he was asked to sing a few songs by the event organizer.
"I came as a guest, but then the host and other guests at the event asked me to perform, to 'donate' some songs," Rhoma said as reported by kompas.com.
"The hosts asked me to give a tausiah [sermon] as well, so I gave a short one. Then, everybody asked me to sing, so I sang — that's it." (nal)
2020-06-30 08:05:00Z
https://www.thejakartapost.com/news/2020/06/30/bogor-regent-to-report-rhoma-irama-over-alleged-psbb-violation-after-local-performance.html