Bogor city to provide free WiFi to support online learning - The Jakarta Post - Jakarta Post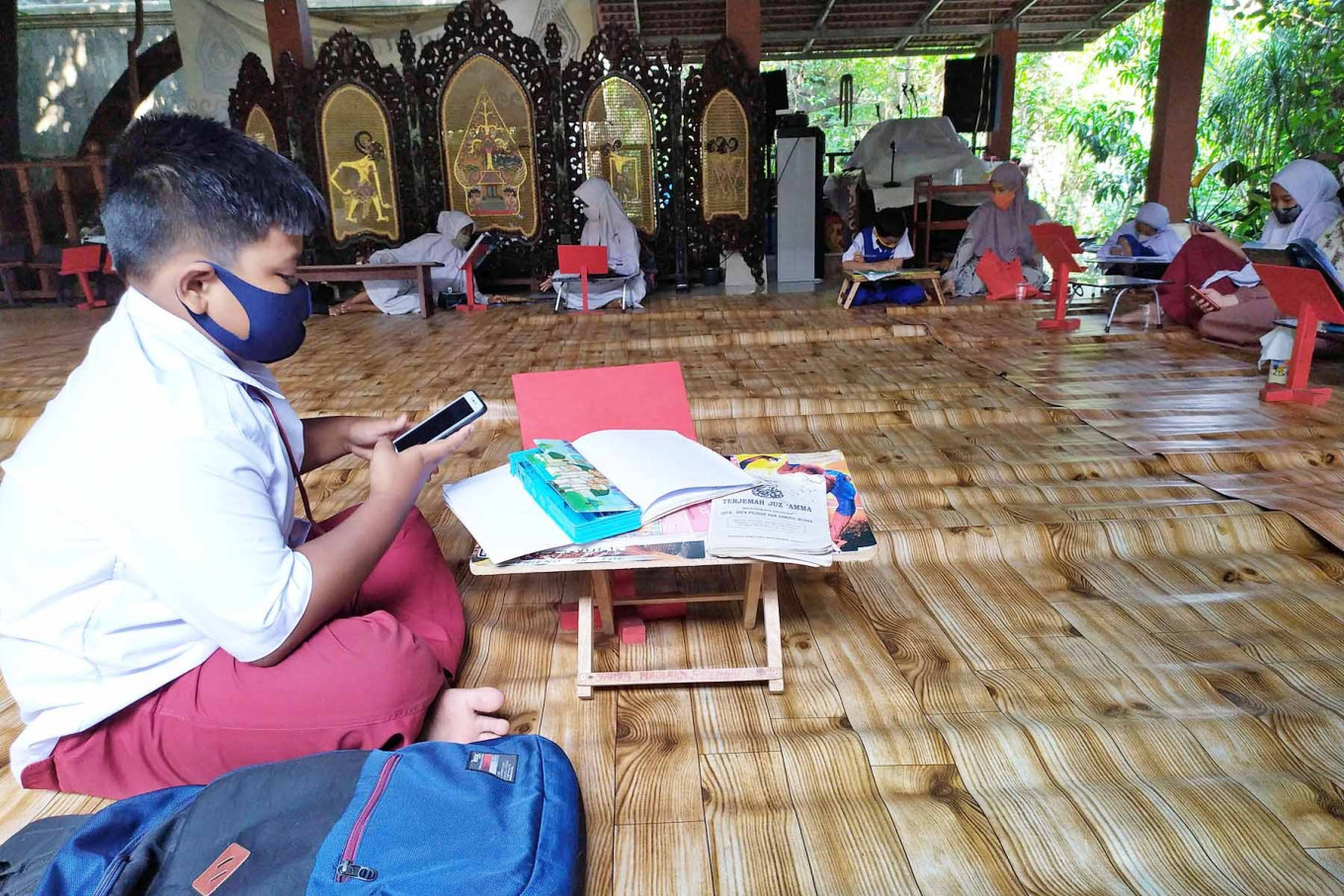 The Bogor administration in West Java plans to provide free WiFi across the city to support students and teachers practicing long-distance learning during the COVID-19 pandemic.
The free internet connection service will be installed in at least 900 spots across Bogor, Mayor Bima Arya said. The Bogor Communications and Informatics Agency has been tasked with carrying out the program.
Bima said every community unit (RW) in the city would have at least one password-free internet network soon.
"Hopefully, the networks can be installed immediately to support long-distance learning," Bima said on Thursday, as quoted by tempo.co.
Read also: Ministry provides Rp 7.2 trillion in phone credit, data packages to support distance learning
Bogor Development Planning Board (Bappeda) secretary Rudi Mashudi said separately that the administration had set aside around Rp 1.8 billion (US$123,503) in funds to realize the free WiFi connection program.  
The COVID-19 pandemic has forced authorities to temporarily close schools to prevent virus transmission, with online learning used as a substitute for classroom teaching.
However, online-based study has presented new obstacles, particularly in regards to unequal access to technology and the internet.
A survey by the SMERU Research Institute revealed that people in a number of regions, especially outside Java, lack access to the internet and digital devices. (vny)
2020-08-28 09:07:00Z
https://www.thejakartapost.com/news/2020/08/28/bogor-city-to-provide-free-wifi-to-support-online-learning.html