Bogor imposes curfew amid rise in COVID-19 cases - The Jakarta Post - Jakarta Post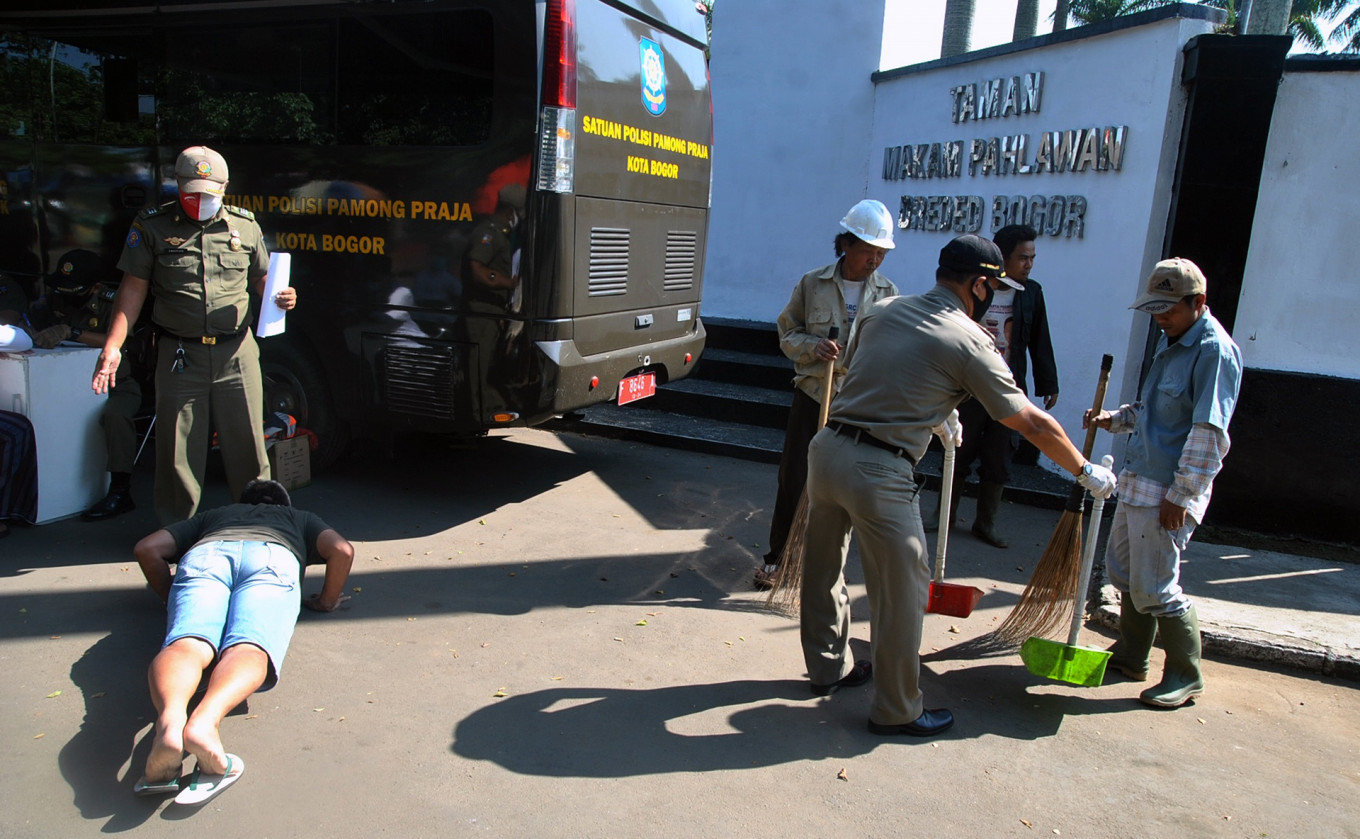 Bogor municipality in West Java has imposed a curfew to limit out-of-home activities at night after health authorities confirmed an increasing trend in COVID-19 cases across the city.
Malls will be required to close at 6 p.m. and people will be prohibited from conducting outdoor activities after 9 p.m.
The order was issued after the Bogor administration decided to impose micro and community-scale social restrictions for two weeks starting Saturday to contain the high rate of COVID-19 transmission in the region.
Bogor Mayor Bima Arya said police and military personnel would be deployed to enforce the curfew.
"We will monitor the situation every night. We want to raise people's awareness that the current situation is alarming," Bima said on Friday, as quoted by kompas.com.
Read also: Indonesia sees record high in COVID-19 cases for third day running
He added that he would issue a regulation that stipulated sanctions for violators, which would range from social punishments to fines.
According to the National COVID-19 Task Force's website www.covid19.co.id, Bogor was declared a red zone on Thursday – meaning a high level of virus transmission had been detected.
On Saturday, health authorities confirmed 21 new COVID-19 cases in Bogor, bringing the total number of confirmed cases in the city to 574. Twenty-nine residents have died while 334 others have recovered from the disease. (aly)
2020-08-30 02:27:00Z
https://www.thejakartapost.com/news/2020/08/29/bogor-imposes-curfew-amid-rise-in-covid-19-cases.html