KPK detains former Bogor regent for alleged graft after serving sentence - The Jakarta Post - Jakarta Post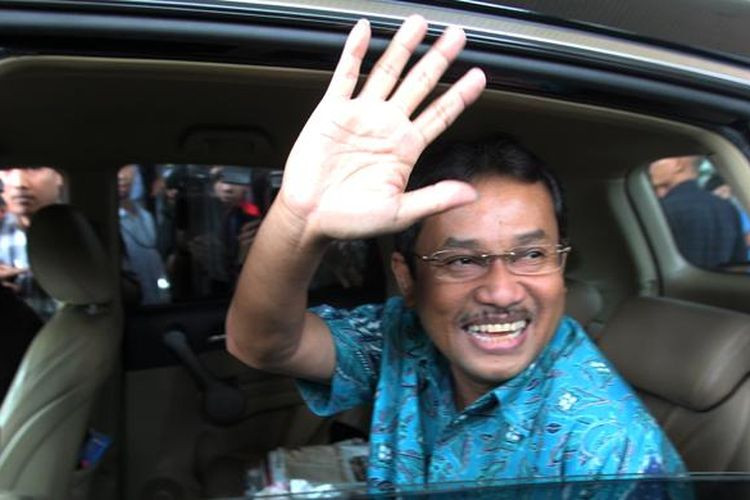 The Corruption Eradication Commission (KPK) has detained Rachmat Yasin, former regent of Bogor, West Java, for allegedly embezzling Rp 8.93 billion (US$629,761) from various agencies during his time in office between 2008 and 2014.
According to the antigraft agency, Rachmat asked for money from agencies and told them to take the cash from several sources, such as the honorarium for employee activities and incentives for local hospital services.
"The regent allegedly used the money for his operations as regent and for campaign needs for the 2013 and 2014 regional head and legislative elections," read a KPK document that was obtained by The Jakarta Post on Thursday.
In addition to the embezzled funds, the KPK also accused Rachmat of accepting gratuities, namely a 20-hectare area of land located in Jonggol, Bogor regency given in 2011 and a Toyota Vellfire car worth Rp 825 million paid in installments between 2010 and 2013.
For his alleged crimes, the KPK accused the suspect of violating articles 12f and 12b of the 2001 Corruption Law, which carries a maximum sentence of 20 years' imprisonment and a Rp 1 billion fine.
The KPK will detain Rachmat at its detainment facility in South Jakarta for 20 days starting Thursday. 
The case was developed from a previous graft case implicating Rachmat, in which he allegedly accepted a bribe of Rp 4.5 billion from a businessman in a case related to the issuance of a forest conversion permit in Bogor. 
The corruption court sentenced him to five years and six months' imprisonment in 2014 for his crime and Rachmat finished his sentence in June 2019.
2020-08-14 12:41:00Z
https://www.thejakartapost.com/news/2020/08/14/kpk-detains-former-bogor-regent-for-alleged-graft-after-serving-sentence.html