Bogor regency council speaker tests positive for COVID-19 - The Jakarta Post - Jakarta Post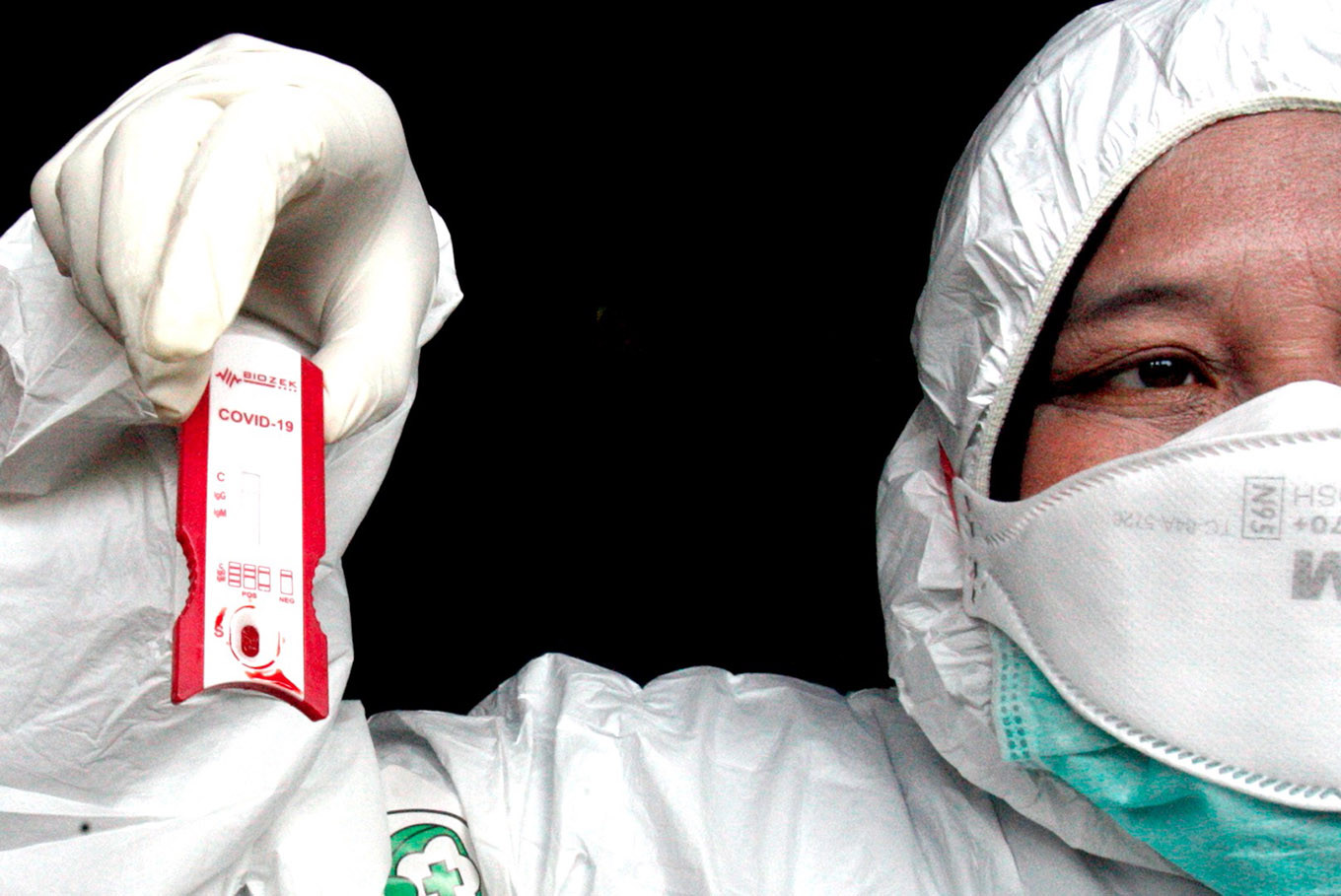 The speaker of the Bogor regency council, Rudy Susmasto, has announced on Friday that he will temporarily withdraw from council activities after testing positive for COVID-19.
"I underwent an independent swab test, and the result came out on Sept. 25 at 12:45 p.m. I was declared positive for COVID-19," he explained in a written statement on Friday as quoted by kompas.com.
"As of today, I will temporarily withdraw from the council's activities for the next few days until I completely recover," he added.
However, he vowed to keep abreast of the council's activities through online platforms.
He also said he had instructed the council to assess council members for possible COVID-19 infections, adding that he hoped all members would continue to adhere to health protocols.
Read also: Govt consistent in prioritizing health in handling COVID-19, Jokowi says
Rudy is the latest in a string of central government and regional administration bigwigs to contract the disease in recent weeks. Bima Arya, the mayor of neighboring Bogor city, had tested positive back in March but has since recovered.
The Bogor regency task force has detected COVID-19 clusters in four government offices in the region, namely the Public Works and Housing Agency, the Revenue Management Agency, the Land and Settlement Housing Agency and the office of state-owned tap water company PDAM.
Bogor regency has recorded 1,645 confirmed COVID-19 cases with 50 fatalities as of Saturday. (trn)
2020-09-27 06:46:00Z
https://www.thejakartapost.com/news/2020/09/27/bogor-regency-council-speaker-tests-positive-for-covid-19.html