Over 50,000 people in Bogor affected by drought - City - Jakarta Post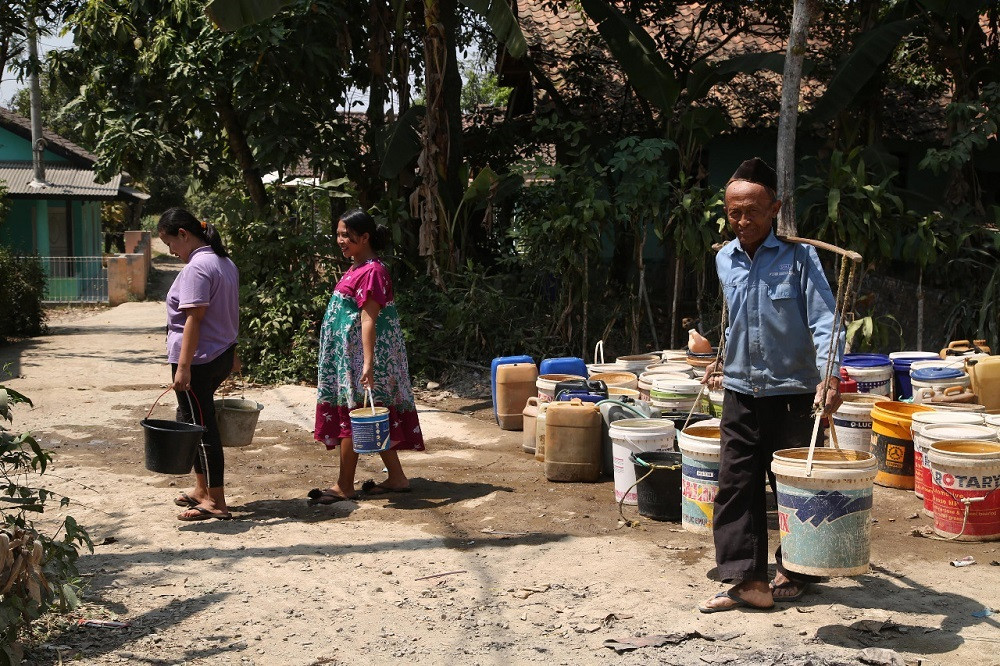 As many as 54,194 people have been affected by a drought in Bogor, West Java, the Bogor Disaster Mitigation Agency (BPBD Bogor) has said.
"The number was calculated [based on the population] of 31 villages that were affected by the drought across nine districts," BPBD Bogor Emergency Department Head M. Adam Hamdani said on Friday as quoted by tempo.co.
Adam stated that his agency had identified the affected districts, which are Citeureup, Jasinga, Tenjo, Cariu, Ciampea, Cigudeg, Klapanunggal, Jonggol and Gunungputri.
He added that BPBD Bogor had dispatched four 5,000-liter water tanks to distribute clean water to the areas.
He also urged regional administrations to notify the BPBD immediately if there was a drought in their respective areas.
"Please report to us immediately in case of drought so we can assist with a clean water supply. And please do not forget to attach the number of affected residents so we can match the supply with the people who need it," he said.
Meanwhile, the Bogor administration recorded at least 302 hectares of land in the area faced the threat of crop failure.
"As many as 164 hectares in Jonggol and 138 hectares in Sukamakmur are threatened by crop failure," Horticulture and Plantation Agency head Siti Nurianty said. (dpk)
2020-09-06 05:39:00Z
https://www.thejakartapost.com/news/2020/09/06/over-50000-people-in-bogor-affected-by-drought.html