Police to press criminal charges against cyclists who entered Bogor toll road - The Jakarta Post - Jakarta Post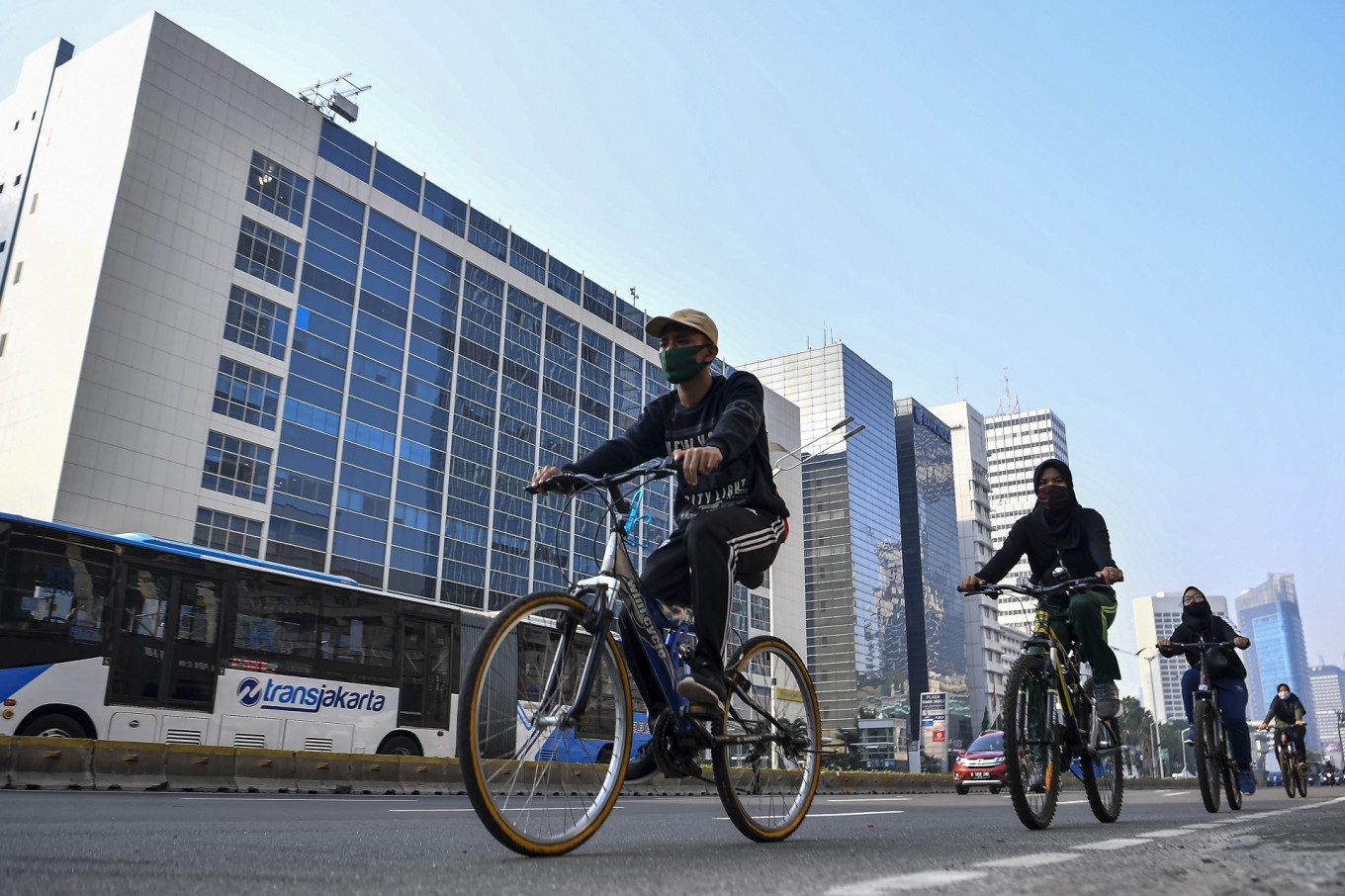 The National Police are set to press criminal charges against a group of cyclists who rode down the Jagorawi toll road in Bogor regency, West Java on Sunday.
The National Police Traffic Corps' Jagorawi highway patrol head, Comr. Kamila Tasran, said the cyclists had violated Law No. 38/2004 concerning roads.
"They could be charged under Article 63 of the law, which stipulates that anyone other than toll road users and toll road officers who deliberately enters a toll road will be subject to a maximum sentence of 14 days of imprisonment or a Rp 3 million [US$201,86] fine," Kamila said on Monday, as quoted by kompas.com.
Kamila said the cyclists had put themselves and other road users in danger even though no accident had occurred.
"The group crossed at Simpang Polingga at kilometer 46 and drove against traffic toward the rest area at kilometer 45," she said.
A video showing the group of cyclists entering the Jagorawi toll road went viral on social media in the past few days. The video shows them riding along both shoulders of the toll road, with some cyclists even crossing over to the opposite side while a truck drives past them.
In a statement issued on Monday, state-run toll road operator Jasa Marga confirmed that the incident occurred at 11 a.m. near the Ciawi tollgate in Bogor, West Java. The company said that signs at the entrance ramp to the toll road explicitly prohibit two-wheeled vehicles, such as motorcycles and bicycles, from entering toll roads for safety reasons.
Police said the cyclists told them they were focused on trying to catch up with other fellow cyclists, and did not see any signs prohibiting them from entering the toll road.
The seven cyclists and their friends started cycling from Bekasi and Pamulang at 7:30 a.m. on Sunday, tracing the village roads and heading to a cafe in the popular tourist destination Puncak in Bogor.
However, upon returning from the cafe, the group split up on the way, before the seven cyclists entered the Jagorawi toll road to meet with other colleagues in the rest area.
Kamila said the cyclists had admitted their mistake and said they were ready to accept any legal consequences. (syk)
2020-09-15 10:53:00Z
https://www.thejakartapost.com/news/2020/09/15/police-to-press-criminal-charges-against-cyclists-who-entered-bogor-toll-road.html