Bogor's 300 hotel rooms readied for isolation of asymptomatic people - ANTARA English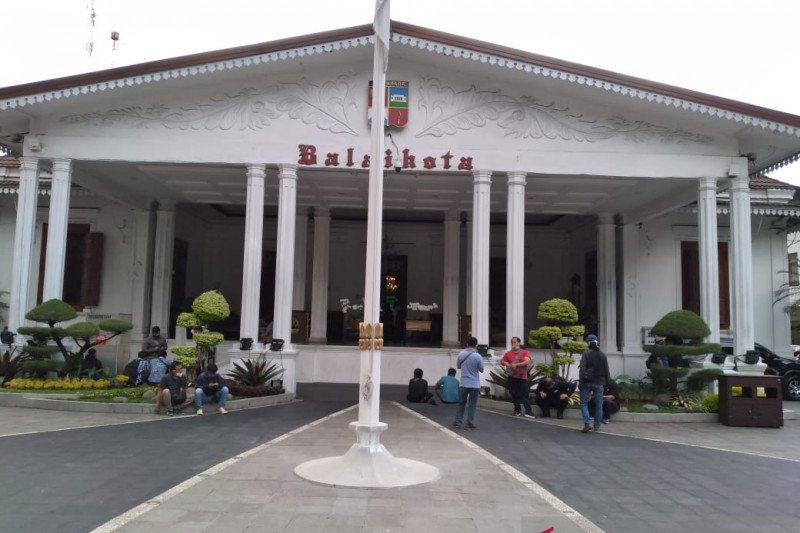 We have proposed a hotel, with a capacity of 300 rooms, to the BNPB for asymptomatic people to self-isolate.
Bogor, W Java (ANTARA) - The Bogor city administration put forth a suggestion to the National Disaster Mitigation Agency (BNPB) to utilize a 300-room capacity hotel in the city for self-isolation of asymptomatic people.
"We have suggested to utilize a hotel, with a capacity of 300 rooms, to the BNPB for asymptomatic people to self-isolate," Secretary of the Bogor City Administration Syarifah Sofiah stated here on Sunday.
Sofiah remarked that the BNPB had offered Bogor City to prepare a hotel for asymptomatic people to conduct self-isolation for which the associated costs would be borne by the central government.
"However, the hotel must meet the requirements for which the National Task Force for COVID-19 Response will firstly conduct an assessment to check if it meets the requirements," she remarked.
Bogor City, located some 60 kilometers south of Jakarta, recorded a substantial single-day spike in the number of COVID-19 cases by 39 on last Friday (Oct 9), thereby taking the total tally to 1,511.
"The significant rise in the number of positive cases is the outcome of contract tracing of newcomers and local residents that reportedly contracted the virus themselves," Chief of the Bogor City Health Office Sri Nowo Retno noted.
Retno confirmed that 25 of the 39 people had contracted the disease through family clusters.
To thwart the transmission of COVID-19 through family and office clusters, the Bogor mayor had issued a circular restricting the number of employees working in an office by up to 50 percent, she remarked.
"We also continue to urge all residents of Bogor City to follow health protocols in a stringent and disciplinary manner," she emphasized.
With the addition of 39 fresh cases, the total count of confirmed COVID-19 cases in the city climbed to 1,511 as of Friday (Oct 9). Of the total count, 1,015 people recovered, 55 people succumbed to the infection, and 441 patients are yet undergoing treatment.
Related news: 4,233 hotel rooms readied for COVID-19 patients, healthcare workers
Related news: 21 demonstrators found reactive in rapid COVID-19 testing in Medan
EDITED BY INE
2020-10-12 05:09:09Z
https://en.antaranews.com/news/158733/bogors-300-hotel-rooms-readied-for-isolation-of-asymptomatic-people