Family virus clusters rising in Bogor, Depok, Bekasi - The Jakarta Post - Jakarta Post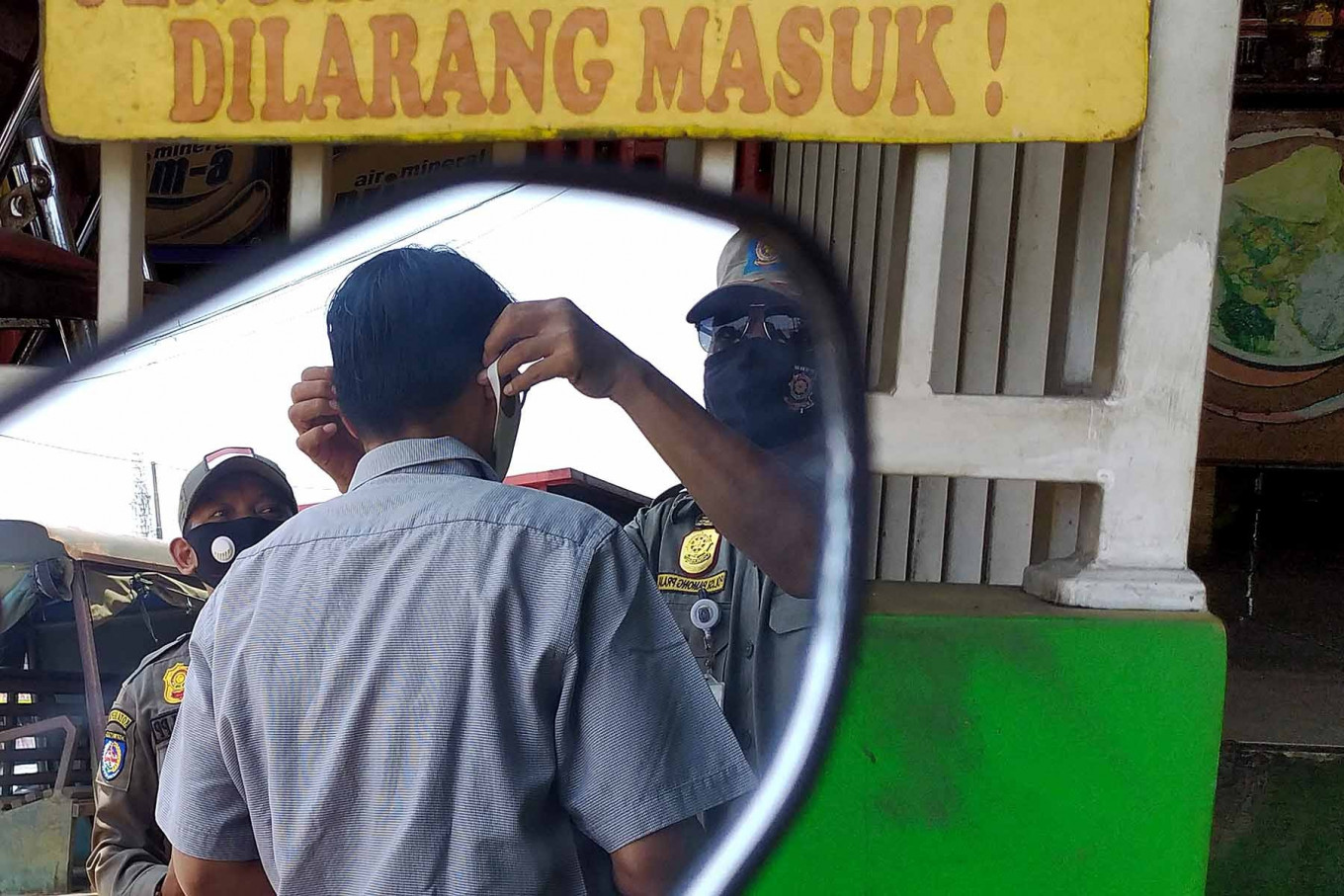 West Java Governor Ridwan Kamil has said that at least three regions in the province are facing a spike in family COVID-19 clusters. 
Ridwan, who has opened an office in Depok to monitor the government's COVID-19 response, said the pandemic remained in an alarming state because Bogor, Bekasi and particularly Depok were still recording rising confirmed cases.
"This is my second week working from Depok, and I've been closely coordinating with the leaders of Bogor, Depok and Bekasi to make sure that we are all on the same page.
"What I've received so far is that we're having a spike in family clusters. For example, out of 200 families [that have confirmed COVID-19 cases] in Bogor, three members, on average, of each family have the virus. A similar situation is occurring in Bekasi," Ridwan said as quoted by kompas.com on Tuesday. 
He added that according to the contact tracing performed, the family clusters were connected to office clusters. He said he did not yet have information on the locations of the office clusters. 
"We're still looking into the matter of whether the source of transmission was from a certain office in Jakarta or from the Bogor residents themselves, who happen to also work in Jakarta," added Ridwan.
As of Tuesday, West Java had recorded 24,910 confirmed COVID-19 cases with 15,128 recoveries and 511 deaths. 
Read also: Danger at home: Families urged to avoid gatherings as new clusters emerge
Of the more than 24,000 cases in the province, Depok contributed the most with 5,013. Some 1,416 of the patients are in isolation, 3,454 have recovered and 143 have died. 
As of Tuesday, Bogor had recorded 1,413 confirmed cases with 961 recoveries and 52 fatalities, while Bogor regency had seen 2,022 confirmed cases with 1,338 recoveries and 56 deaths. 
As of Monday, Bekasi had recorded 1,753 confirmed cases with 1,607 recoveries and 104 fatalities. 
On Tuesday, national COVID-19 task force spokesman Wiku Adisasmito said he hoped more people would be willing to opt for individual polymerase chain reaction (PCR) tests, also known as swab tests, as the government had set a price cap, kompas.com reported. 
Experts agree that PCR tests remain the best available method of COVID-19 testing. 
Read also: PCR tests remain gold standard, but factors affect results
The government has set a price ceiling of Rp 900,000 (US$60.6) for individually requested swab tests to eliminate price disparities following concerns over the high cost of tests at private laboratories. 
The Health Ministry has said that the price ceiling will be evaluated periodically.
Prior to the policy, the national COVID-19 task force said several hospitals were charging more than Rp 2.5 million for a single swab test. (nkn)
Editor's note: The following is part a campaign by the government's COVID-19 task force to raise public awareness about the pandemic.
2020-10-07 09:47:00Z
https://www.thejakartapost.com/news/2020/10/07/family-virus-clusters-rising-in-bogor-depok-bekasi.html