Bogor's COVID-19 hospitals at near capacity - National - Jakarta Post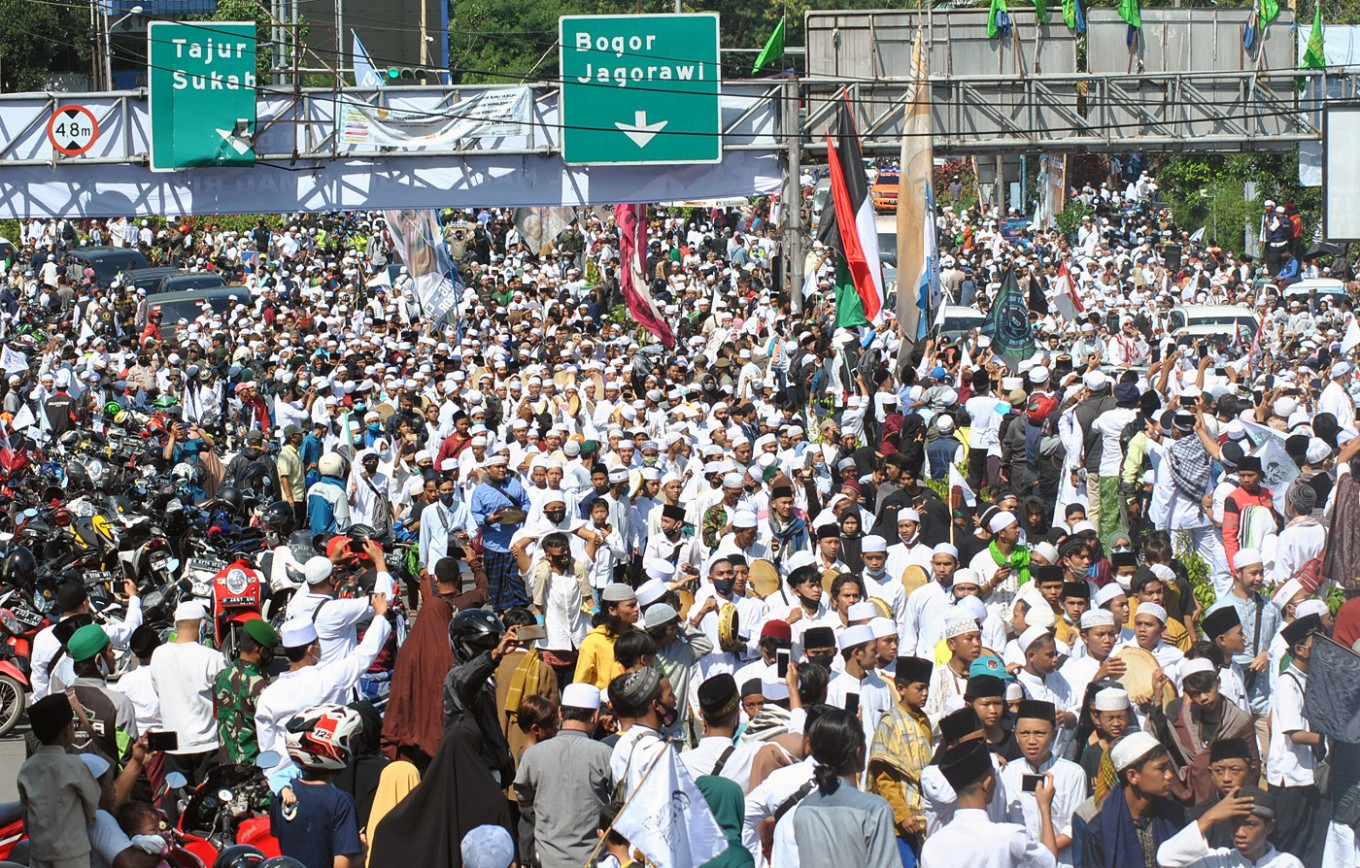 COVID-19 hospitals in Bogor regency, West Java, have shown a rapid increase in patient intake, Bogor Deputy Regent Iwan Setiawan has revealed.
According to Iwan, several hospitals have reached full capacity and some are 75 percent occupied, exceeding the World Health Organization's (WHO) suggestion of 60 percent capacity.
The occupancy rate increased in the wake of a series of mass gatherings centered around the return of Islam Defenders Front (FPI) leader Rizieq Shihab from self-exile in Saudi Arabia, as well as a long weekend in late October, he added.
These factors have also contributed to the rising number of daily COVID-19 cases since the sixth phase of large-scale social restrictions (PSBB).
"The highest occupancy rate can be seen at hospitals in Cibinong, Ciawi and Kemang. This was caused by the rising trend of daily positive cases. Therefore, we extended the PSBB policy," Iwan said as quoted by kompas.com. 
He expressed his concerns that the regency was unable to control the spread of the virus. Bogor regency extended PSBB measures for another 28 days.
Having more new COVID-19 cases in upcoming days would mean that the hospitals might no longer have the capacity to treat patients.
Read also: 75% of Indonesians plan to travel during year-end holiday
Therefore, Agus urged the public to keep implementing health protocols and remain cautious upon conducting activities outside of their homes.
To ease the pressure off hospitals operating at full or near capacity, the Bogor regency administration added isolation rooms for asymptomatic COVID-19 patients as well as those with mild symptoms.
Agus said the administration had collaborated with the Artha Graha Peduli Foundation to use its AGP-SGA Training Center in Cibogo village, Megamendung district, as an emergency isolation facility for COVID-19 patients.
The facility comprises three buildings that can accommodate 66 beds for patients and 21 for health workers. It's also equipped with bathrooms, a fitness center and public kitchen tents. 
"We are not referring the patients to other regions; we are still able [to accommodate them] as we are cooperating with Artha Graha Peduli in Megamendung," Agus said.
The Bogor Regency Health Agency announced that as of Saturday, the occupancy rate of COVID-19 hospitals in the area has surpassed 80 percent, with 662 out of the total 812 beds occupied. 
The agency also reported that eight hospitals had already reached full occupancy, namely Sentra Medika Cibinong Hospital, Cileungsi General Hospital, Bina Husada, Thamrin, Dompet Dhuafa, KBP, Permata Jonggol and Anisa Hospital. (dpk)
Editor's note: This article is part of a public campaign by the COVID-19 task force to raise people's awareness about the pandemic.
2020-11-29 11:17:00Z
https://www.thejakartapost.com/news/2020/11/29/bogors-covid-19-hospitals-at-near-capacity.html