Pandemic-hit Bogor hotels starting to recover after months of hardship - Jakarta Post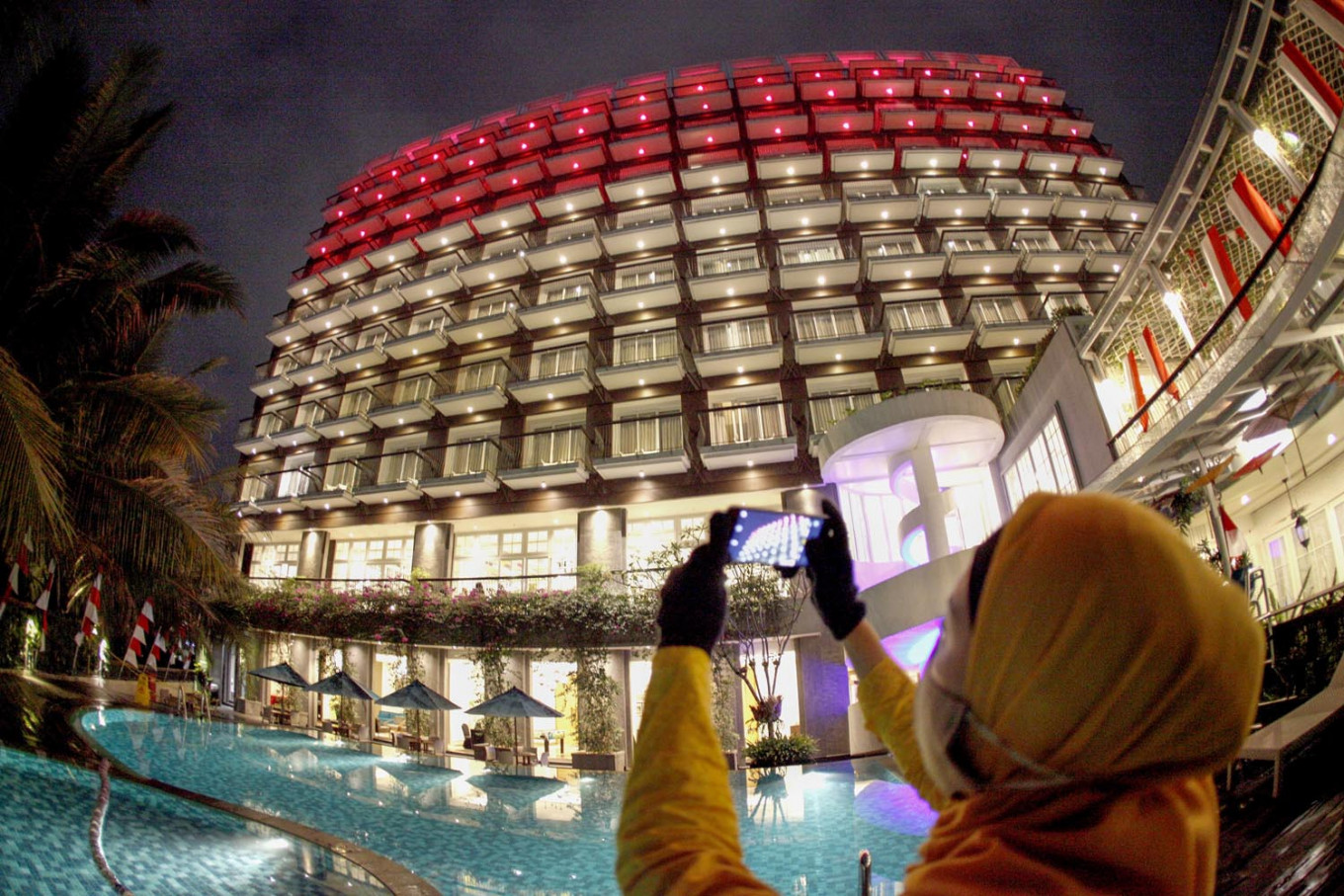 Located a stone's throw away from Jakarta, Bogor municipality in West Java is among the most popular destinations for short getaways.
However, the COVID-19 pandemic has hit the city's tourism hard, with hotels suffering a drop in occupancy rates to as low as zero percent. In the pre-coronavirus days, occupancy ranged between 70 and 80 percent.
Thirty out of 33 star-rated hotels in Bogor were forced to close temporarily at the beginning of the outbreak.
It has been over eight months since President Joko "Jokowi" Widodo announced the first COVID-19 cases in Indonesia, and Bogor's hospitality industry began to see signs of a gradual recovery starting July.
According to the Hotel General Manager Association's (IHGMA) Bogor Raya chapter, the city's hotel occupancy rate reportedly reached around 70 percent in November.
Bogor's hotel occupancy rate is also the highest in West Java, standing at 39.32 percent in July and 56.82 percent in August, while the occupancy rate in other cities only reached 27.17 percent in July and 34.95 percent in August.
Antara news agency reported that the recovery was driven by large-scale social restrictions (PSBB), which emphasized the adaptation of so-called "new normal" habits.
The policy has since been relaxed, providing room for businesses across sectors to reopen.
"Ministries and other organizations started to hold meetings in Bogor in November," said IHGMA Bogor Raya chapter chairman Eka Gartika.
Read also: Bogor imposes curfew amid rise in COVID-19 cases
Meanwhile, hotel owners have also implemented health protocols and obtained cleanliness, health, safety and environmental sustainability (CHSE) certifications.
The Bogor Culture and Tourism Agency has also been raising awareness about the implementation of CHSE to ensure all hotels in the area comply with health protocols.
The Indonesian Hotel and Restaurant Association's (PHRI) Bogor chairman, Yuno Abeta Lahay, said that CHSE certification was also a demonstration of the hotels' commitment to improving their services amid the pandemic.
"The implementation of CHSE protocols is one of the best ways to provide safety and comfort for consumers amid the pandemic," said Yuno.
The Bogor administration has launched various measures to curb the spread of COVID-19 in the city.
In September, the Bogor Public Order Agency (Satpol PP), for instance, closed down 10 villas and lodgings in North Tugu, Cisarua, following reports of COVID-19 protocol violations.
"We [sealed the villas] after an enforcement unit found that the owners had been renting the villas and [lodgings] to the public," Agus said.
He said the owners had failed to abide by Bogor Regent Regulation No. 60/2020 on the PSBB, which prohibited the renting of villas and accommodations to curb the spread of COVID-19. The local Satpol PP, according to Agus, had also been cracking down on other local businesses found to have violated health protocols. (jes)
Editor's note: This article is part of a public campaign by the COVID-19 task force to raise people's awareness about the pandemic.
2020-12-01 09:47:00Z
https://www.thejakartapost.com/news/2020/12/01/pandemic-hit-bogor-hotels-starting-to-recover-after-months-of-hardship.html