PGRI Bogor urges government to vaccinate teachers prior to school reopening - Jakarta Post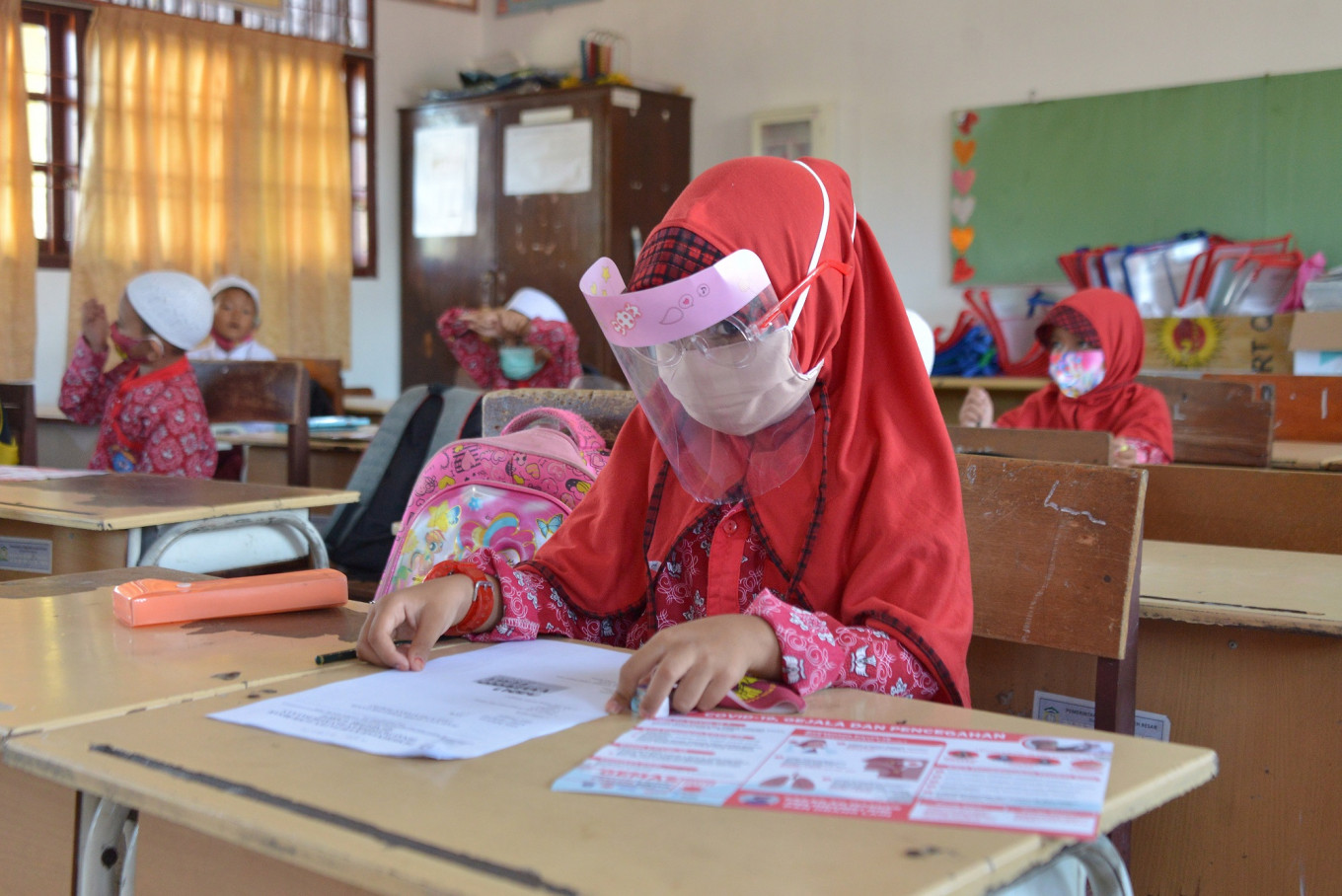 The Indonesian Teachers Association (PGRI) of Bogor has requested the central government to vaccinate teachers prior to school reopening.
PGRI Bogor head Muhammad Usman Tonda expressed his hopes for a teachers' vaccination program during a dialogue with members of the House of Representatives  Commission X on Tuesday.
Usman said, as quoted by antaranews.com, that both the central government and regional administrations should not rush to reopen schools without ensuring the teachers' health and safety.
He argued that reopening schools would put teachers at risk of catching COVID-19.
National COVID-19 task force spokesperson Wiku Adisasmito had previously warned of potential new clusters emerging at schools after the central government gave regional administrations permission to resume on-campus learning in January 2021.
Wiku explained that in-classroom teaching could not be done instantaneously and should be carried out according to strict health protocols.
Read also: IDI urges govt to cancel school reopening
Responding to the issue, Bogor Mayor Bima Arya said President Joko "Jokowi" Widodo had chosen Bogor as one of the locations for a vaccination simulation.
He said the local administration had prepared a scheme to implement the program and identified priority groups for receiving the COVID-19 vaccine.
Bima assured that teachers were among the priority groups.
"If [the plan] goes well, we will start the vaccination program in January. Bogor has prepared 25 community health centers [Puskemas] for the program," he added.
PGRI Bogor is not the only association that has expressed concerns over the reopening of schools next month.
The Association for Education and Teachers (P2G) also urged the government to check the readiness of each school before going ahead with the controversial plan amid the recent spike in new COVID-19 cases.
"Regional leaders, the Education and Culture Ministry and the Religious Affairs Ministry should map the schools [that want to reopen] and make sure they are ready to conduct face-to-face teaching safely in January 2021," P2G advocacy head Iman Z. Haeri said on Tuesday as reported by tribunnews.com.
Both ministries should be proactive in making sure that schools are safe enough to reopen.
Meanwhile, the Indonesian Medical Association (IDI) had also asked the government to cancel school reopening if the regional elections went ahead as scheduled on Wednesday, citing concerns of COVID-19 transmission even if both events were conducted with health protocols.
"If the government still wants to hold the elections, then schools should not reopen in January. That way, we can avoid [a possible] spread [of COVID-19] from the elections, long year-end holidays and school reopening," IDI COVID-19 task force spokesperson Zubairi Djoerban said on Saturday. (jes) 
Editor's note: This article is part of a public campaign by the COVID-19 task force to raise people's awareness about the pandemic.
2020-12-09 10:44:00Z
https://www.thejakartapost.com/news/2020/12/09/pgri-bogor-urges-government-to-vaccinate-teachers-prior-to-school-reopening.html