Bogor City's daily COVID-19 cases on Tuesday peak at 120 - ANTARA English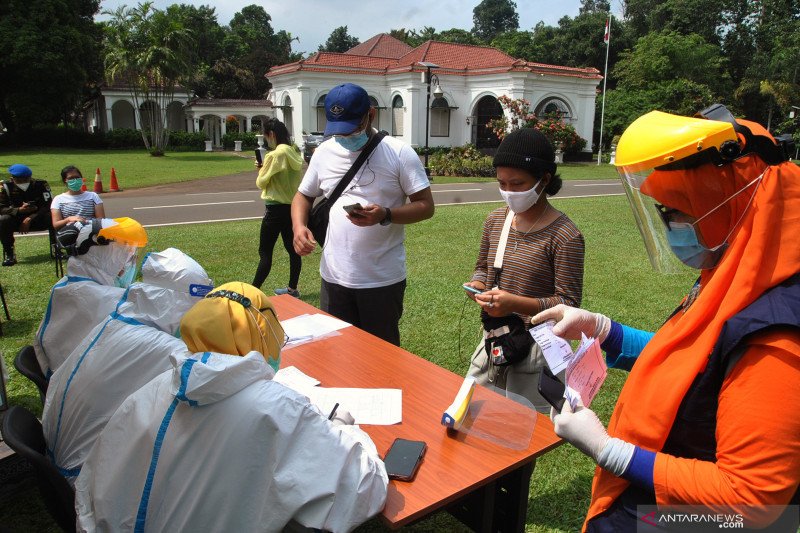 Bogor, W Java (ANTARA) - Bogor City in West Java reported the highest daily count of COVID-19 cases at 120 on Tuesday, according to the local health office's data.
With the addition of 120 cases, the number of COVID-19 cases climbed to 6,936 on Wednesday.
The increase in daily fresh cases was far higher than that of the previous days when the figure averaged at 100.
The health office noted that the number of fresh cases rose by 90 on Monday (Jan 18), 85 on Sunday (Jan 17), and 86 on Saturday (Jan 16).
Chief of the Bogor City Health Office Sri Nowo Retno stated that the daily cases of COVID-19 hit an all-time city high of 120 on Tuesday.
The data indicated that 5,515 of the 6,936 patients recovered from COVID-19, while 120 succumbed to the infection. The number of active cases currently stands at 1,275.
The data also showed the number of beds available for COVID-19 patients currently reaching 919 comprising 782 beds at hospitals, 100 beds at the COVID-19 isolation center, and 37 beds at field hospitals.
Related news: Indonesia adds 9,475 recoveries, 9,086 COVID-19 cases
Related news: Indonesia adds 11,287 fresh COVID-19 cases, tally reaches 907,929
EDITED BY INE
2021-01-20 09:52:35Z
https://en.antaranews.com/news/166316/bogor-citys-daily-covid-19-cases-on-tuesday-peak-at-120