'We felt left behind': Yasmin church congregation rejects unilateral relocation - Jakarta Post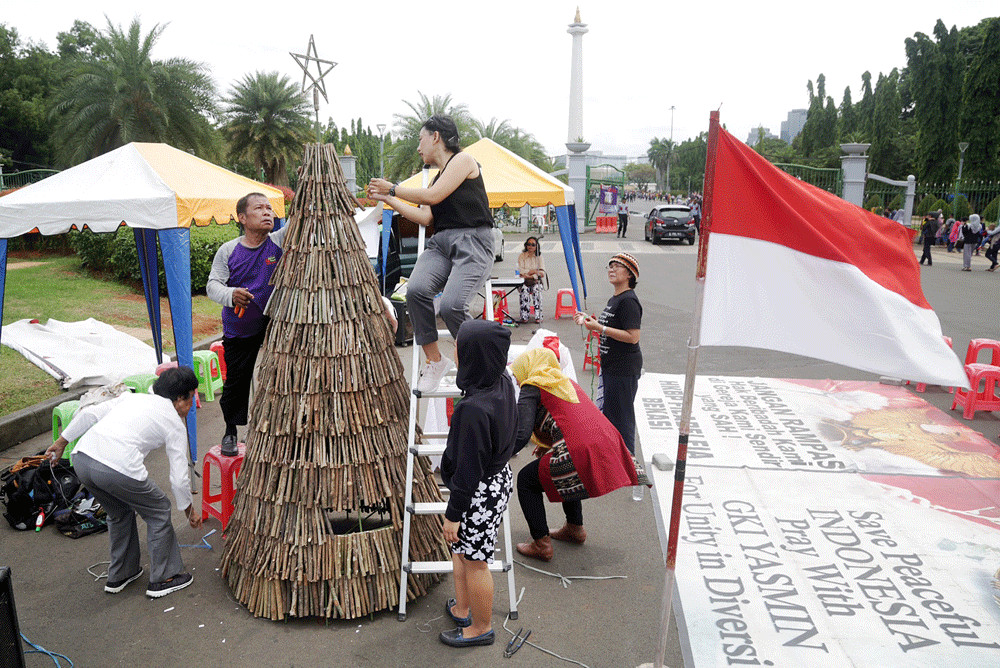 Yerica Lai (The Jakarta Post)
PREMIUM
Jakarta   ●  

Thu, June 17, 2021
Once or twice a week, 66-year-old retired civil servant Ngatari Suwito visits an abandoned, unfinished building on Jl. Abdullah bin Nuh at Yasmin Park in Bogor, West Java.
Once designed to hold services for the Indonesian Christian Church (GKI) Yasmin congregation, the building has been left untouched after it was denied a building permit and sealed off by authorities in 2010, reportedly due to public pressure. Its yard is now overgrown with wild grass and plants so tall that Suwito sometimes trims them before they reach the roof, he said.
"A church is not supposed to look like this," Suwito told The Jakarta Post on Tuesday. "Once we even found a really big snake there."
For Suwito, Sunday services have been a bit unusual for years -- they had moved from house to house just to be able to hold church services. Tha...
to Read Full Story
SUBSCRIBE NOW
Starting from IDR 55,000/month
Unlimited access to our content on web and app
No advertising, no interruption
A bonus subscription to share
Bookmark and night mode functions on app
Subscription to our newsletters
2021-06-17 09:20:29Z
https://www.thejakartapost.com/news/2021/06/17/we-felt-left-behind-yasmin-church-congregation-rejects-unilateral-relocation.html